Who has the bigger effect: Mourinho (Man Utd.), Guardiola (Man City), Conte (Chelsea) or Klopp (Liverpool)?
The Barclays Premier League is getting a huge influx of new managers come the Summer of 2016. Jurgen Klopp has spent most of 15/16 at Merseyside, but will have the advantage of a whole offseason to rebuild Liverpool. Pep Guardiola is making his big move from Bavarian Giants Bayern Munich, to Manchester with the Cityzens. Italian National Team Manager Antonio Conte recently signed a deal to replace Guus Hiddink at Chelsea, and it is rumored that former Blues boss Jose Mourinho will take over for LVG at United. Now, the SHQ is gonna see, who's going to have the biggest and best effect at their club?
Antonio Conte (Chelsea)
Image courtesy of mirror.co.uk
Personally, I am fairly opposed to this hiring. It's nothing against Conte, I just don't think he has what it takes for the Premier League. The likes of Simeone and others were available for the job, yet Abramovich picked the former Juventus boss. I think Chelsea will struggle next year due to lack of Champions League football, and the most likely departure of Hazard and Costa. I believe the Conte signing will prove bad for Chelsea as they no longer become an attractive destination for players in England.
Jose Mourinho (Manchester United)
Image courtesy of mirror.co.uk
Mourinho is known for success within his first two seasons. At Porto, Real Madrid, Chelsea, Inter, and Chelsea again, Mourinho has proven successful in winning titles. A massive team like United have made a great signing as manager. After Sir Alex, they've struggled to find a consistent manager to fill those big shoes. Both van Gaal and Moyes have failed to live up to expectations, thus prompting each of their exits. Now comes Mourinho, fresh off of a stunningly disappointing season for the Blues, striding into Old Trafford in the Summer. It's massive. The money they have, the youth talent of Ashford, Martial, Lindgard, and others, it's easy to see why Man United are poised for the top once again. A man with the caliber of Mourinho can really make a change at Old Trafford.
Jurgen Klopp (Liverpool)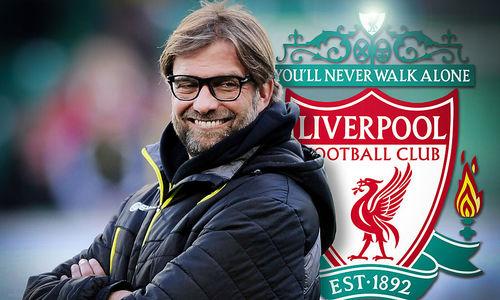 Image courtesy of twitter.com
For those who don't know, I'm a big fan of the Reds. Though I'm trying to stay as neutral as possible, I honestly do believe Klopp can have a big effect as manager. The man has poise and a fiery confidence to him that Liverpool need. He has a reputation for success, and a reputation as a good manager that can lure people to Anfield, and bring the team to the top. In his half season, players like Firmino, Origi, and Lovren have flourished with confidence. Give the man an offseason and a budget, and he'll build a high pressing, front running Liverpool side.
Pep Guardiola (Manchester City)
Image courtesy of mirror.co.uk
We all know Pep Guardiola. He's a genius. His time at Barcelona and Bayern prove that. City have money from their foreign owners, and a great squad filled with Hart, Kompany, De Bruyne, Aguero, Silva, and more. Although they are most likely losing Yaya Toure, I believe a budget that City can give, and the presence Guardiola brings, can become a driving force for City in England and especially in Europe. This is a big appointment for a team that is trying to become a top tier European side, and I think it's going to work